Dr. Liu Ying receives International Research Scholar grant from HHMI
May 11, 2017
Peking University, May 11, 2017:
Liu Ying, assistant professor of Institute of Molecular Medicine (IMM) and principal investigator of Center for Life Sciences (CLS) at Peking University, has been named one of 41 International Research Scholars by the Howard Hughes Medical Institute (HHMI), the Bill & Melinda Gates Foundation, the Wellcome Trust, and the Calouste Gulbenkian Foundation. Given to early-career scientists who have great potential to make unique contributions to their fields, Dr. Liu will receive a total of $650,000 in research support over the next five years.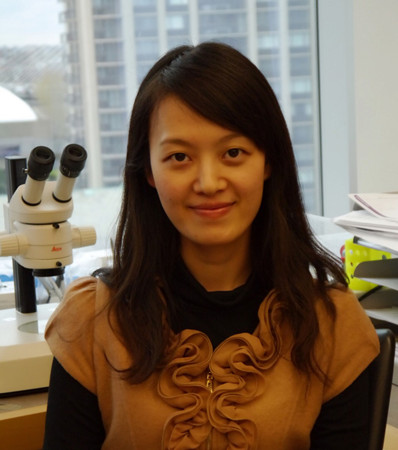 Dr. Liu Ying

The competition is open to scientists who have been trained in the United States or United Kingdom for at least one year. In addition, eligible scientists must have run their own labs for less than seven years, and work in one of the eligible countries. Funding decisions are guided by the principle of "people, not projects."
Scientists reviewed and evaluated nearly 1,500 applicants on their potential for significant research productivity and originality, as judged by the impact of past work and the promise of future directions.
With funding from the research scholars award, Dr. Liu will study how cells and organisms sense mitochondrial dysfunction and adapt to mitochondrial stress. Mitochondria, the primary source of energy for cells, play numerous and essential roles in biology. Mitochondrial dysfunction has been associated with cardiovascular and metabolic disorders, neurodegenerative diseases and cancer. Understanding the mitochondrial stress responses will hold great promise for the treatment of aging and age-related diseases.

Edited by: Zhang Jiang
Source:
Institute of Molecular Medicine