Peking University, April 26, 2021: On April 21, the 2020 Wang Xuan Outstanding Young Scholars Award Ceremony was held at Peking University. This award is funded by Wang Xuan Young Scholars Award Fund of Peking University, which aims to reward outstanding young scholars with prominent achievements in innovation and application in the field of applied mathematics and computing. Winners of this year are Professor Yang Chao from the School of Mathematical Sciences at Peking University and Professor Tang Jie from the Department of Computer Science and Technology at Tsinghua University.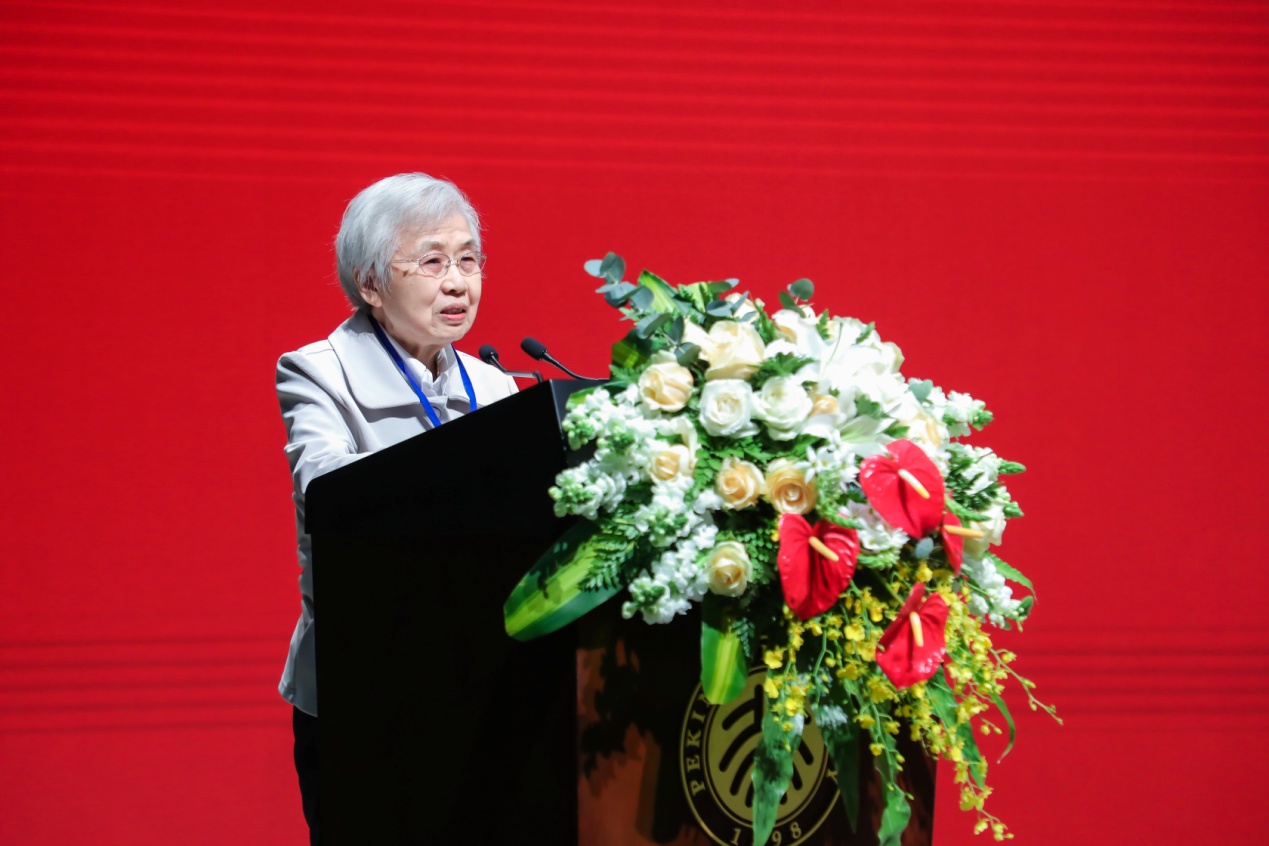 Chen Kunqiu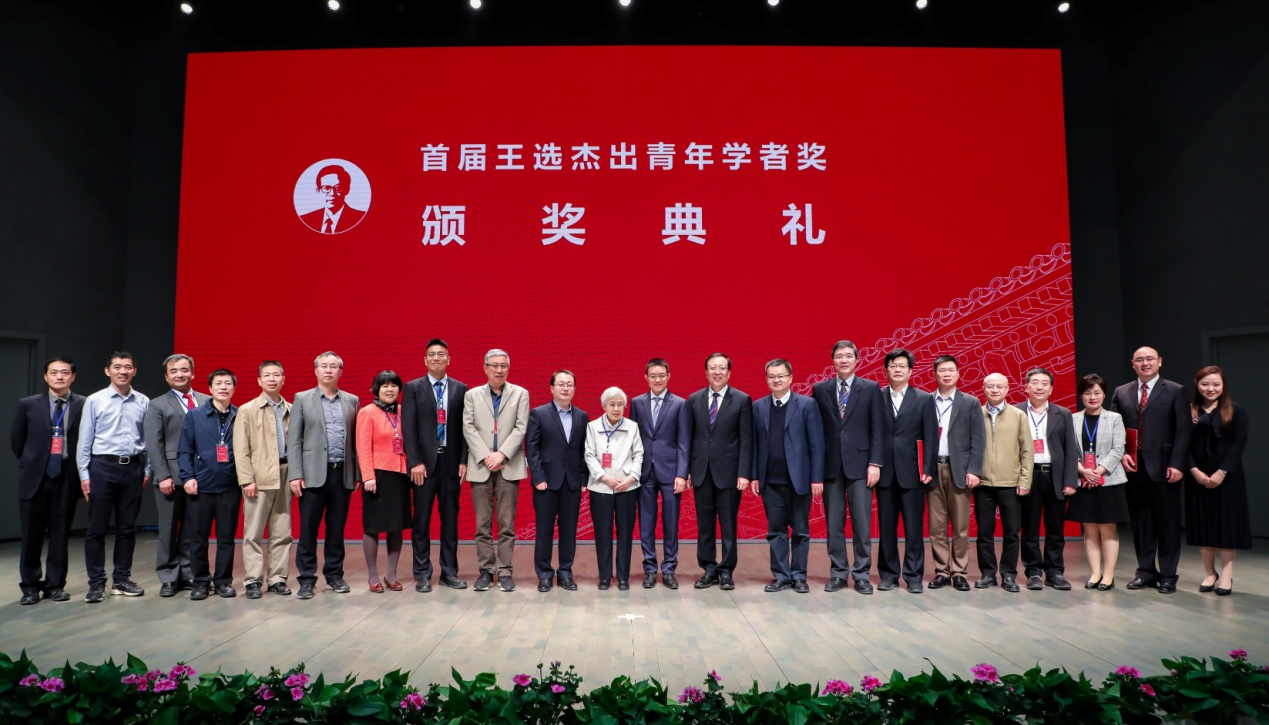 Professor Yang was awarded for his contributions to the world's first full implicit solution algorithm for partial differential equations with a 10-million core expansion capability as well as his contributions to large-scale parallel numerical computing. Professor Tang was awarded for his contributions to the research on social network influence model as well as his efforts in developing the smart information technology mining and service system AMiner.
In his speech, Peking University President Hao Ping paid tribute to Professor Chen Kunqiu and alumnus Liu Zhenfei who provided valuable support for the award and congratulated Professor Yang and Professor Tang on winning the award. Hao Ping hopes that through the establishment and assessment of the Wang Xuan Outstanding Young Scholars Award, the evaluation system for scientific and technological innovation will be further improved, thus unleashing the potential of talents for innovation and encouraging more young scholars to make progress in science and technology.
Wang Xuan, who studied and worked at Peking University for 52 years before he passed away in 2006, invented computerized laser photocomposition system for Chinese character typesetting, telling the world that Chinese people could independently realize the historic change from letterpress printing to electronic publishing. Speaking at the awarding ceremony, Chen Kunqiu, Wang's wife and professor of Wang Xuan Institute of Computer Technology, said Wang attached great importance to the growth of the younger generation for whom he had high hopes. Liu Zhenfei, partner of Alibaba Group and president of AutoNavi, graduated from the Wangxuan Institute of Computer Technology with a master's degree. He is the donor of the Wang Xuan Young Scholars Award Fund. Chen also highly praised and recognized Liu's spirit of giving back to his alma mater and society.
The Wang Xuan Young Scholars Award Fund was set up by Professor Chen Kunqiu in December 2008 on behalf of the Wangxuan Institute of Computer Technology at Peking University. It is among the earliest reward fund for young scholars. In order to better commemorate Wang Xuan and ensure his spirit of innovation lives on, the Wang Xuan Outstanding Young Scholar Award was established in 2020.
Written by: Wu Xiaoxi
Edited by: Ng Joong Hwee