Peking University, April 8, 2021: Peking University HSBC Business School (PHBS) held the Peking University Shenzhen Forum 2021 on March 27, with the theme of the "14th Five-Year Plan and New Opportunities for the Development of the Guangdong-Hong Kong-Macao Greater Bay Area". More than 1,300 people attended the event in-person or joined it through livestreaming. The attendees included experts, scholars, policymakers and audience from all walks of life. PHBS Dean Hai Wen pointed out that the PKU Shenzhen Forum will be held every year, inviting renowned scholars and policymakers to provide insights into hotspot issues and cutting-edge fields.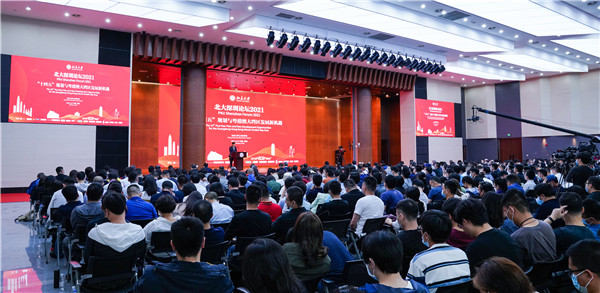 Forum kicks off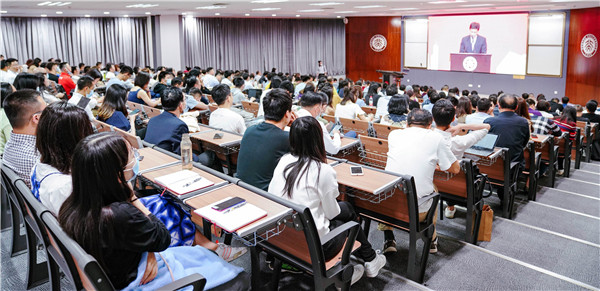 Forum livestreaming
Hai Wen hosts the forum
Officials, scholars and economists attending the PKU Shenzhen Forum 2021 provided their wisdom and insights on the new development opportunities for the Guangdong-Hong Kong-Macao Greater Bay Area (GBA).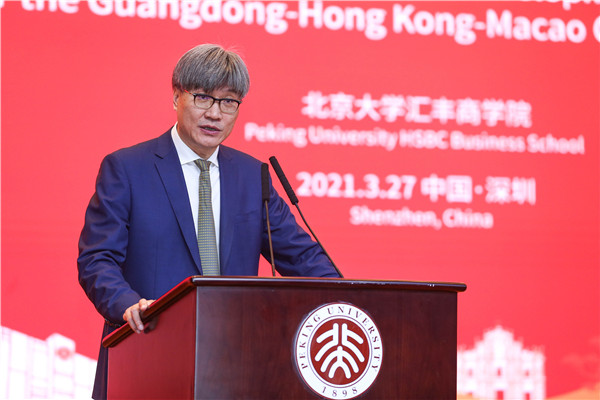 Wang Bo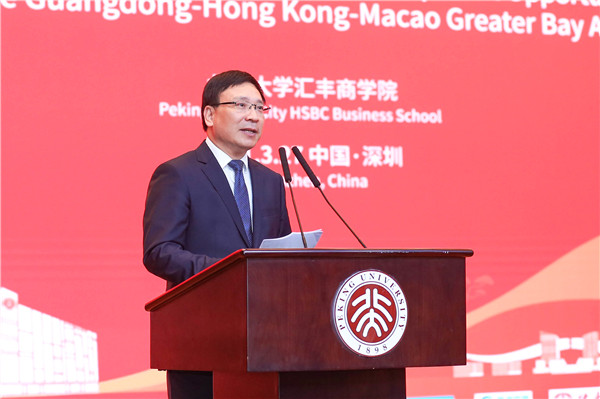 Chen Rugui
Shenzhen Mayor Chen Rugui and Wang Bo, vice president of Peking University (PKU), deliver opening speeches.
Speaking at the forum, Xie Fuzhan, president of the Chinese Academy of Social Sciences, stressed the need to build GBA into an international hub for scientific and technological innovation by giving full play to the high degree of marketization and integral industrial chains in the Pearl River Delta Region as well as Hong Kong's advantage in basic research. Xie also suggested that GBA should aim to turn itself into an advanced manufacturing base with greater global competitiveness, a higher-level modern international financial hub and a world-class city cluster based on a multi-center network.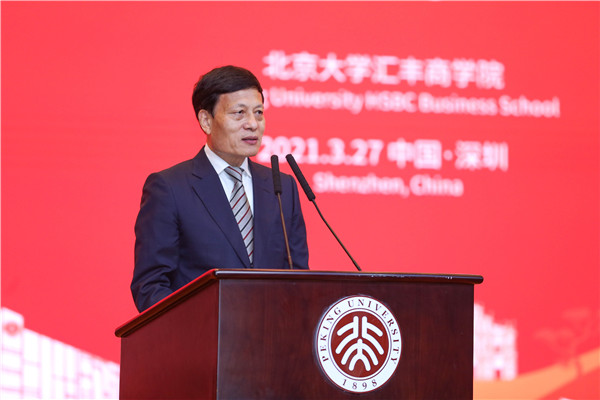 Xie Fuzhan
Bi Jingquan, executive vice chairman of the China Center for International Economic Exchanges (CCIEE) and former commissioner of the China Food and Drug Administration, highlighted the importance of IPR protection and the creation of a high-standard environment for innovation.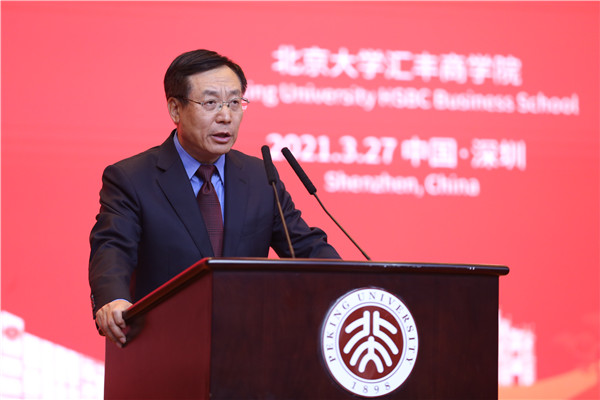 Bi Jingquan
Long Yongtu, chairman of the Advisory Board of the Center for China and Globalization, a Chinese think tank, and China's former minister of foreign trade and economic cooperation, pointed out that GBA plays a unique role in China's regional development plan and its success will significantly push forward the country's overall economic growth and opening up. As the secretary general of the Boao Forum for Asia from 2003 to 2010 which is held annually in Boao, Hainan Province, Long envisioned integrating Hainan into GBA development for a win-win outcome.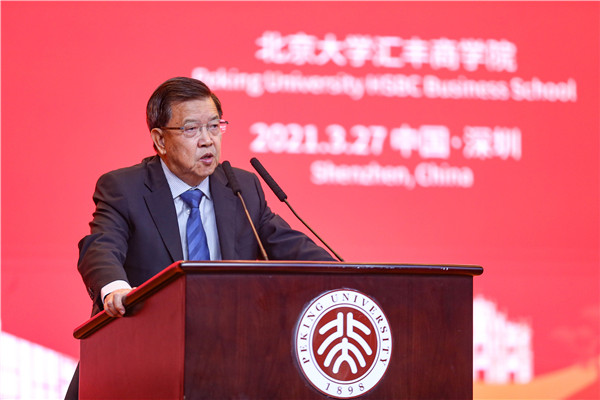 Long Yongtu
Zhang Xiaoqiang, executive vice chairman of CCIEE, called for the efficient and free flow of talents and data between Guangdong, Hong Kong and Macao as well as the connection and formulation of international economic and trade rules.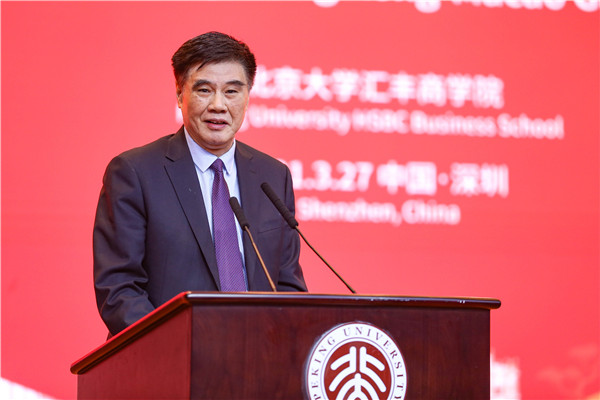 Zhang Xiaoqiang
Fang Gang, professor of PHBS and director of the National Institute of Economic Research, talks about China's carbon peak as well as carbon neutrality and its responses in this regard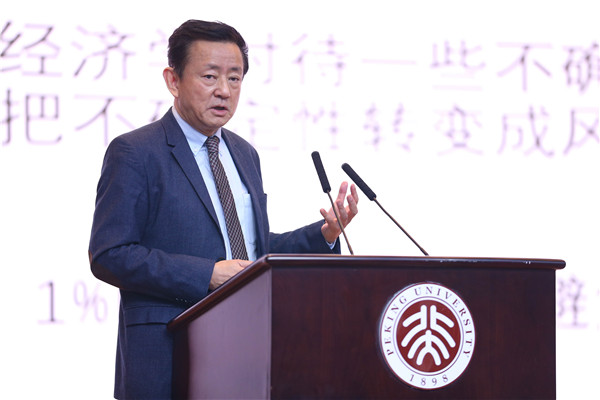 Fang Gang
Huang Yiping, professor and vice dean of economics at the National School of Development, speaks about China's financial reform during the "14th Five-Year Plan" period and future financial cooperation in the Greater Bay Area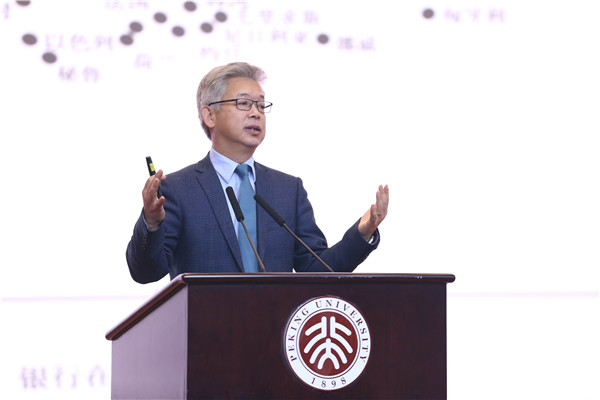 Huang Yiping
Source:
Shenzhen Daily
Written by:
Yang Mei
Edited by:
Annie Jin, Huang Weijian