Peking University, Dec. 9, 2016:
On December 3, 2016, the 8th Sports Dance Contest for Beijing's Universities was held at Khoo Teck Puat Stadium at Peking University. It was the first time for this contest to be held at an Olympic venue. A total of 648 university students joyfully got together to display their wonderful skills.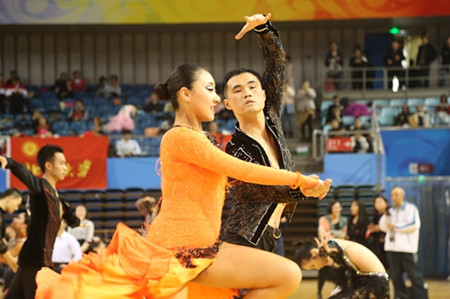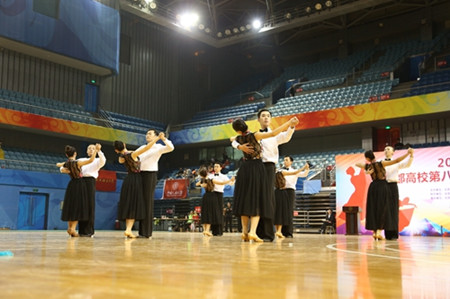 The first round began at 8:00 a.m. The audience was soon enchanted by the fascinating postures, music, as well as the bright smiles of the participants. There were 54 events set up, ranging from tango, cha-cha and samba, to solo dance, pas de deux and formation dance.
Hosted by Beijing College Students Sports Association, the contest aims to establish a platform for Beijing's university students to communicate and make progress together. A team member from PKU's Waltz group recalled that not only did she know many new friends through participating, but she was also inspired by their diligence and enthusiasm.
Additionally, the event was broadcasted online, sharing the scenes in real-time. Over 8000 people watched the webcast. "It's a technology-embraced sporting experience,"
o
ne spectator remarked.
At 17:00, the closing ceremony took place. Beijing Jiaotong University won the championship in Group A, while Beijing University of Chemical Technology and Minzu University of China followed closely behind. Sports Dance Association of PKU ranked fifth on the list. As for group B, China University of Petroleum took the crown. The University of International Relations and Beijing Institute of Graphic Communication won second and third place respectively.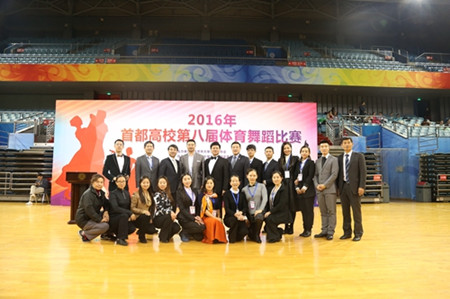 Reported by: Wang Xi
Edited by: Gan Zhonghao