Peking University, March 24, 2021: Hidden among the beautiful and traditional architecture of Peking University lies humble-looking corners filled with precious and pleasant riches of knowledge, enveloped with row after row of neatly lined up books towering towards the tall ceiling.
These mysterious hidden corners of Peking University are in fact the study rooms of generations and generations of Peking University scholars and professors. Here, we invite you to explore with us various study rooms on PKU campus through the lenses of prominent PKU scholars. Embark on this journey with us and you'll be given insights into some of the most brilliant minds of PKU as you hear them share stories of their study rooms- the place where all the magic happens.
Qin Xuezheng is the deputy dean of the School of Economics at Peking University, serving also as a professor, Ph.D. Advisor, the vice president of PKU Institute of Global Health and Development, and the director of PKU Research Center for Market Economy. With a doctoral degree in Economics from the State University of New York (SUNY) in the United States, Professor Qin Xuezheng's main areas of research are within health economics, human capital economics, and applied econometrics.
In recent years, with more than 60 articles published in influential academic journals both domestic and overseas, Professor Qin has also written and published a number of renowned books such as Principles of Economics, Applied Econometrics with EViews and SAS, Migrant Workers in China's New Health Insurance System, etc. Furthermore, Professor Qin has also been a leading role in multiple nationally and internationally funded research projects.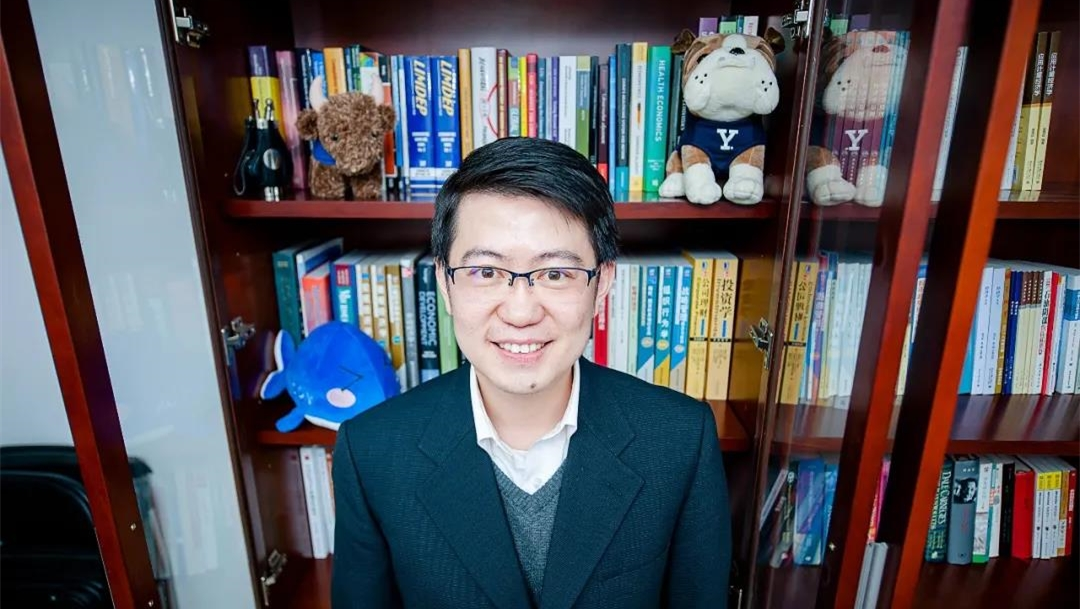 Tidiness Above All: An Ideal Space of Existence
"I don't have that many books, compared to those great scholars," Professor Qin said modestly. According to him, there are mainly four categories into which his books are organized: books of economics, books of other social sciences, books written by himself, and extracurricular reading materials. Professor Qin enjoys being in such a neat and clean space where hundreds of books are situated on the bookshelves in an orderly fashion –– a comfortable and ideal space of existence for him.
The most eye-catching part of Professor Qin's collection belongs to the reference books that he needs for coding and data computation. These reference books, in both Chinese and English, cover a wide range of economical subjects. Some of them were brought back to China from the U.S. years ago when Professor Qin was completing his PhD there. Professor Qin claimed that these reference books are the best books among all the books in his possession, since they are very useful tools that will never become outdated, even decades later.However, he had an especially hard time when asked to pick out the book that meant the greatest importance to him. Eventually, he chose a delicate textbook on econometrics analysis from his PhD advisor as a gift, which has been a great company of his for many years.
"As you can see," explained Professor Qin while pointing at a particular section of his bookcase,"these books down here are relevant to various branches in economics such as labor economics, developmental economics, health economics, financial economics and so on. I teach econometrics, which is an interdisciplinary subject that often requires evidence from other fields of economics to support its theories. So, it's essential to have a sense of what's going on in other areas of economics to be able to teach econometrics well."
Besides all the books related to economics, books of other social sciences also have a place in Professor Qin's collection. "Because economics is a social science subject, while it has its own theoretical system, it often needs to be examined jointly with socio-economic reality as well as policy," he said.
Moving past the social sciences, there is a section of the bookcase dedicated to Professor Qin's own writings, works in translation, as well as academic journals in which his articles were published. To him, these sample copies of journals received from publishers are a constant source of encouragement and motivation. As Professor Qin articulated the importance of his own books, he stated, "They are all near and dear to my heart because of the amount of effort and care that I put into each and every one of them."
A Magical Corner: Books and Memories
Not just books, Professor Qin's study also holds a great deal of memories. For instance, the three mascots in the bookcase pictured below are from SUNY and Yale University's football teams and PKU's School of Economics. Collectively, they carry the precious memories of Professor Qin's journey of higher education.
With such a significant number of books, personal achievement and memories preserved, it is difficult to fathom how painstaking and time-consuming it was to turn this study into what it looks like today. Professor Qin recalled that when he brought all of his books back to China, he had to seek out support from a stranger on his flight, who, upon helping him carry his books, questioned whether Professor Qin was transporting bricks across the globe. Despite the heaviness of knowledge as well as the energy put into the process of creating this space, everything paid off in the end. This study has become the space in which Professor Qin spends the most time during the day; be it reading, dealing with work matters, or meeting with his students, everything takes place in this magical corner.
When asked whether he believed his study was in an ideal shape, Professor Qin responded "yes" without any hesitation. To him, his study is not only where dreams are realized and pursued, but also a meaningful and necessary personal space where profession, interests, and accomplishment intersect in harmony.
Read with Purpose: How to Read in an Era Overloaded with Information
As an experienced scholar, Professor Qin cannot emphasize enough the importance of reading extensively for one's focus of study. He often assigns students reading lists as part of his pedagogical approach. In his opinion, a young scholar's foundation can only be consolidated through widely reading materials relevant to their major. As for doing extracurricular readings, Professor Qin views it as a valuable process of broadening one's horizons and a great way to relax in spare time.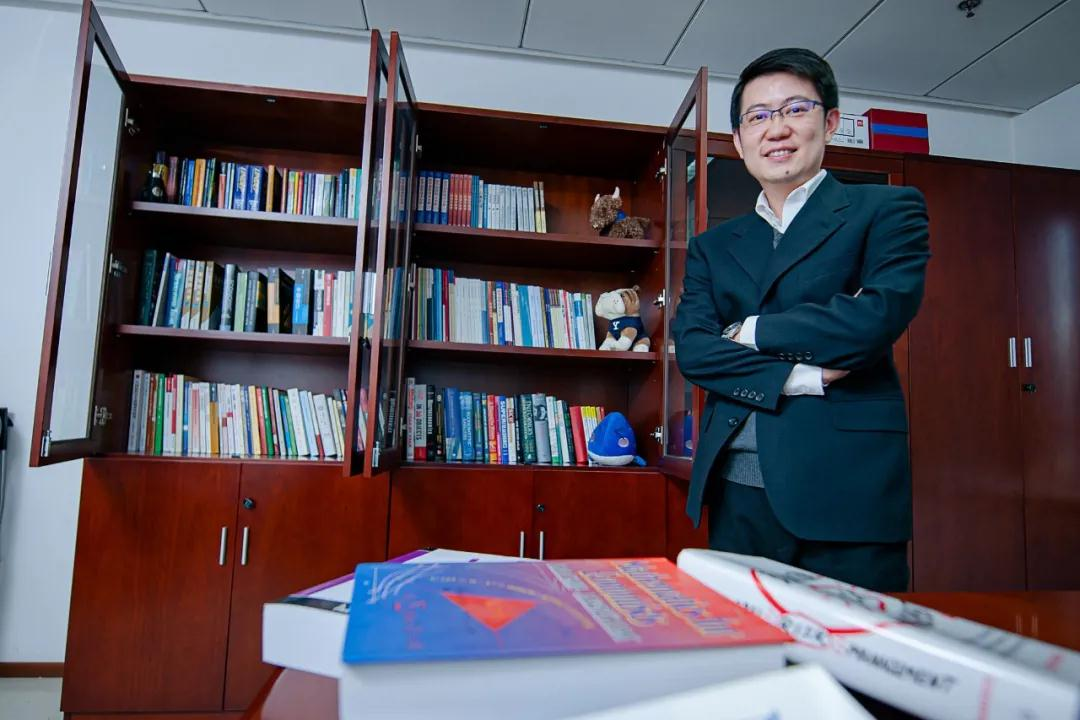 When it comes to choosing between paper books and e-books, Professor Qin indicated that paper books improve the efficiency for research because of the ease of being able to spread out dozens of reference books at the same time; on the other hand, e-books work better for extracurricular readings in terms of accessibility and connectivity. "The sensation of holding them and the convenience of flipping the pages are irreplaceable," claimed Professor Qin as he explained why paper books would never be outdated for their uniqueness.
Photo credit to: Lv Chen
Designer: Pu Hairui
Written by:
Qin Haomeng
Edited by:
June Tan Rui Min