Peking University, April 12, 2021: In the 18th Willem C. Vis (East) International Commercial Arbitration Moot held online from March 14 to 21, Peking University became the top 32 after competing with 146 teams of 37 countries and regions. It won the Eric Bergsten Award for the Team that Prevails in Oral Arguments (Sixteenth Finals) and the Fali Nariman Award for the Best Respondent Memorandum (Honorable Mention, top 10% globally), the best performance in the competition this year among universities on the Chinese mainland.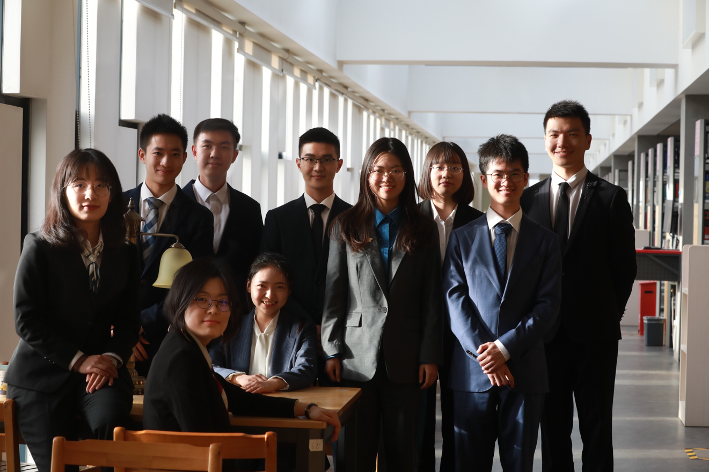 Team members from Peking University
In addition, three of the PKU oralists were named Best Oralists. Wang Fengquan won the Neil Kaplan Award for the Best Oralist (Runner Up), while Jiang Hewen and Chen Zhuowei received honorable mentions (top 10% globally).
In terms of the number of individual awards and the performance of contestants, the team of Peking University has achieved the best result since its participation over years. Moreover, this has been the best result of teams from the Chinese mainland in the past seven years.
The Willem C. Vis (East) International Commercial Arbitration Moot (Vis East Moot) began in 2004. It is the sister moot to the Willem C. Vis Vienna Moot which began in 1994. The Moot is dedicated to developing a greater understanding of international commercial arbitration as a means for resolving international commercial disputes. The international nature of the Vis East Moot leads participants to interpret the texts of international commercial law in the light of different legal systems and to develop an expertise in advocating a position before an arbitral panel composed of arbitrators from different legal systems.
Source: PKU News (Chinese)
Written by:
Ye Yimeng
Edited by:
Fan Xueyuan