Editor's Note: Peking University offers a unique international campus environment for students of all nationalities, cultures, and backgrounds to pursue their passions and interests, welcoming students from all walks of life across the globe, as we gather here at Yanyuan, sharing the same PKU identity.
"How We Met at PKU" is an interview series showcasing the close-knitted bonds formed by various Pekingers across geographical borders at PKU, documenting these peculiar cross-cultural friendships formed into our shared PKU Family memory journal.
We welcome all current Pekingers and alumni to submit your stories at the end of this article.
Peking University, April 9, 2021: Aneka R. Rajbhandari (Nepal)and Goh Chia Chia (Singapore)are both undergraduate students studying at the School of Government at Peking University. While Aneka is majoring in Political Science and is just a few months away from graduation, Chia Chia is in her junior year majoring in Urban Management. This pair of telepaths is a perfect illustration of how true friendships transcend borders despite the physical separation amidst the covid pandemic. The two are still continuing their studies online in their respective home countries. Notwithstanding the time difference, the two shared their remarkable cross-cultural friendship which flourished on the grounds of Peking University.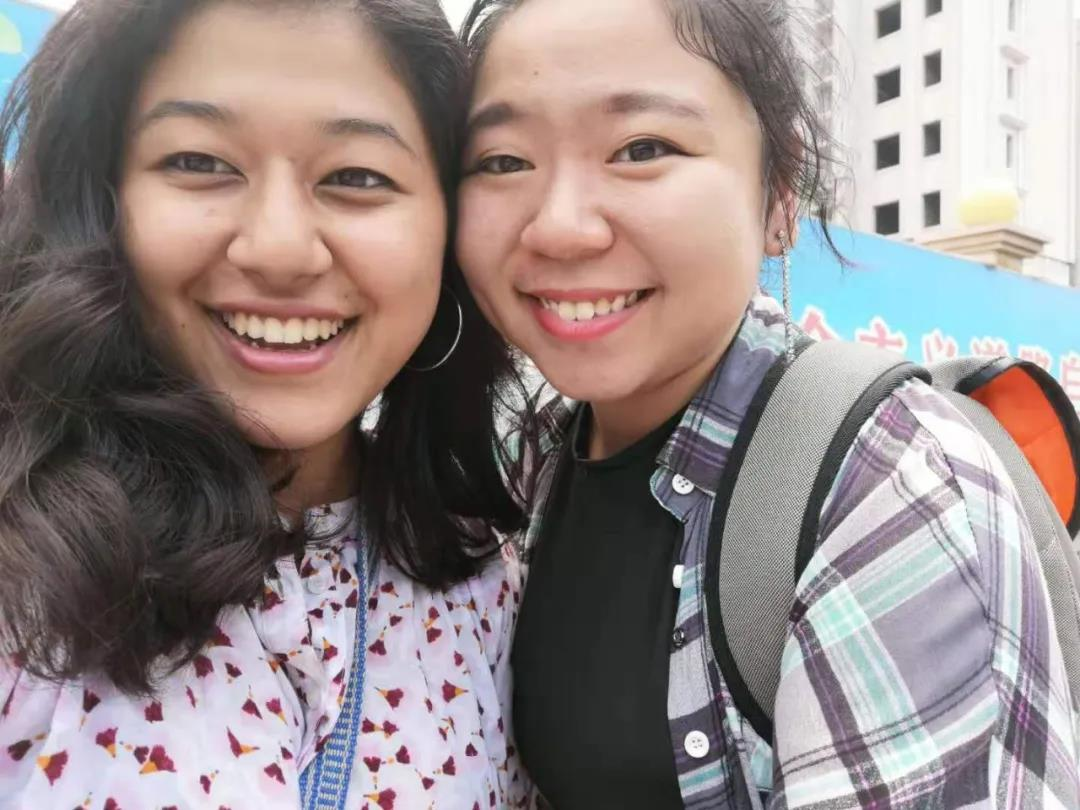 Aneka R. Rajbhandari (Left) and Goh Chia Chia (Right)
The Common "Click" for Politics
Aneka and Chia Chia officially met each other during their department trip to Shanghai (organized by the School of Government) 2 years ago, when Chia Chia just arrived in China as a first-year student at Peking University. Before the trip, even though they do see each other in some of the classes for their core modules, the two did not manage to have proper conversations with each other until the department's trip to Shanghai, which was organized to provide international students with greater exposure and opportunities to gain a better and deeper understanding of China.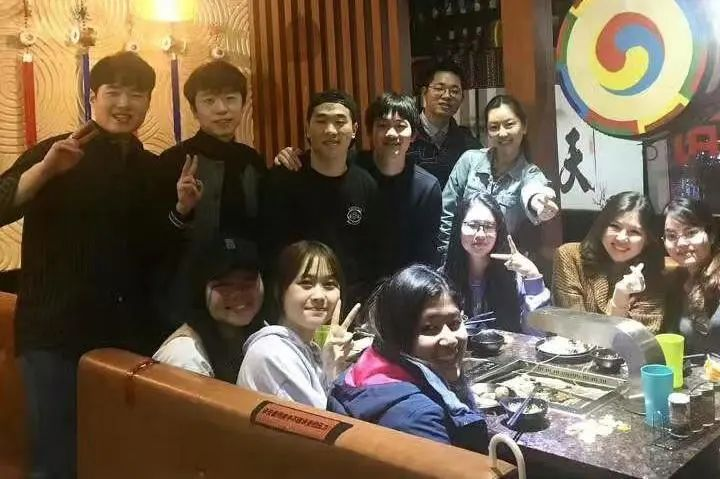 Department's Trip to Shanghai
Coming from a similar English-medium education backgrounds, the two immediately clicked off with their mutual interest in political science and current affairs during the trip, and eventually moved on to take more classes together and engaged in many intellectual discussions thereafter. "To be frank, I knew almost nothing about Nepal back then, and it was until I met Aneka when I started to learn some of the interesting and unique cultures that Nepalese share". On the other hand, Aneka also managed to pick up some Singaporean slangs along the way, and "sometimes its just amazing how daily conversations influence your way of speaking and expressions".
A Good Friend and an even better Working Partner
Unlike what most people may say about good friends should not be working with each other, the pair proved to be different. In fact, it was the synchrony that brought them even closer.
From group assignments to planning trips, Aneka and Chia Chia are eerily in sync, even during times where they are physically apart, allowing them to become the "motivation generator" for each other. "We take each academic semester as a challenge to overcome", said Aneka. They often try to take classes which they are both interested in together, helping them to keep track of each other's progress in class. "It is quite common for us to both finish our midterm or final papers a month before the actual deadline" explains Chia Chia, certainly one of the indicative factors of how the two became each other's automated Google Calendar Notification reminder.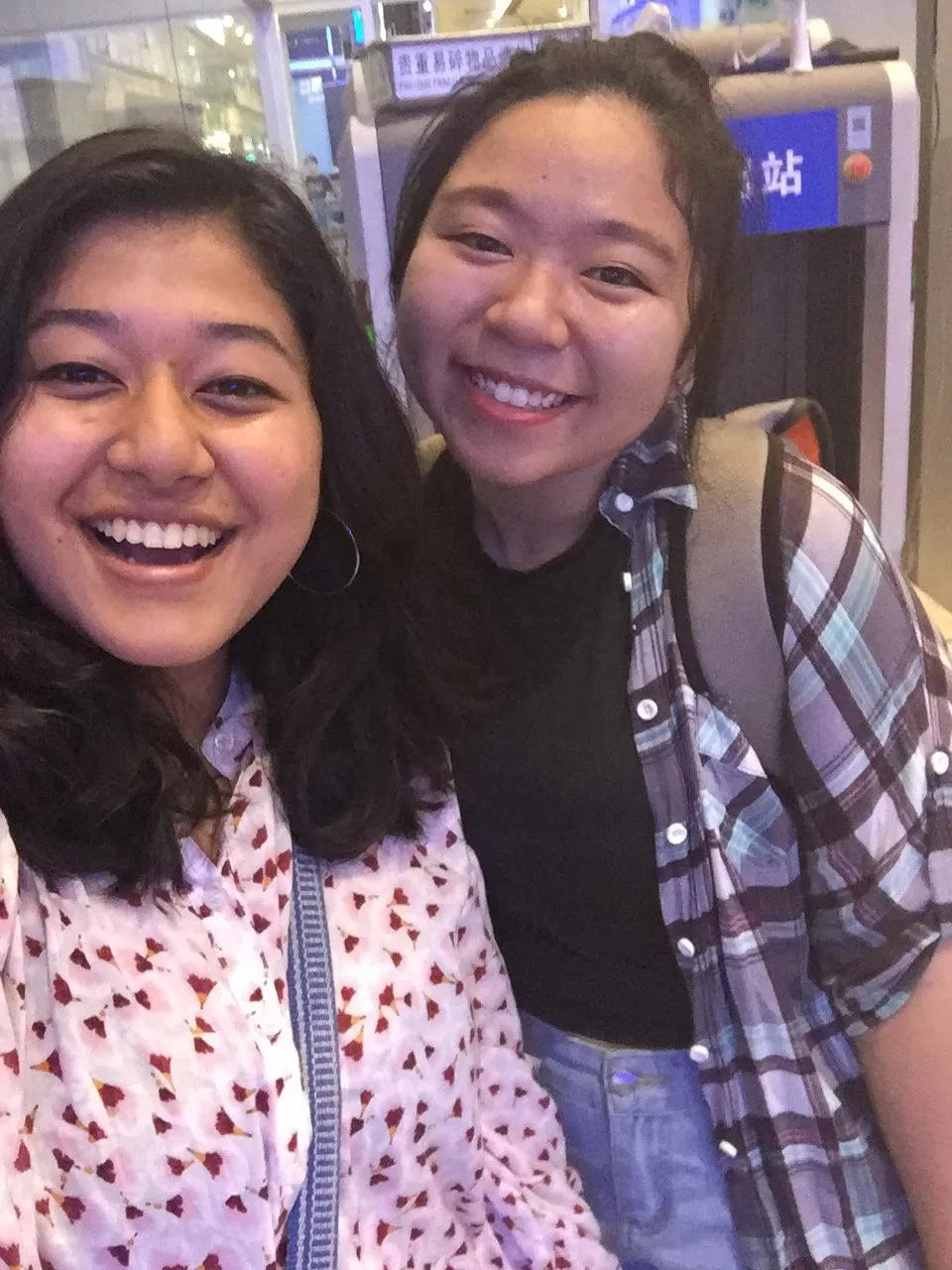 Aneka and Chia Chia going on a relaxation trip after a hectic semester
One of the memorable academic challenges that Aneka and Chia Chia fondly remember is when they decided to take a class at the School of Earth and Space Sciences. Having a social science background, taking this class was not only challenging in terms of knowledge and understanding but also because of the technical terms taught in the Mandarin medium. "The class simply reminded me how I fully embraced translation apps for the first two weeks of my Higher Mathematics and Statistics Class back in Semester 1", recalled Chia Chia. Aneka further confessed, "Before taking this class, I didn't even know the most basic astronomy vocabulary in Chinese".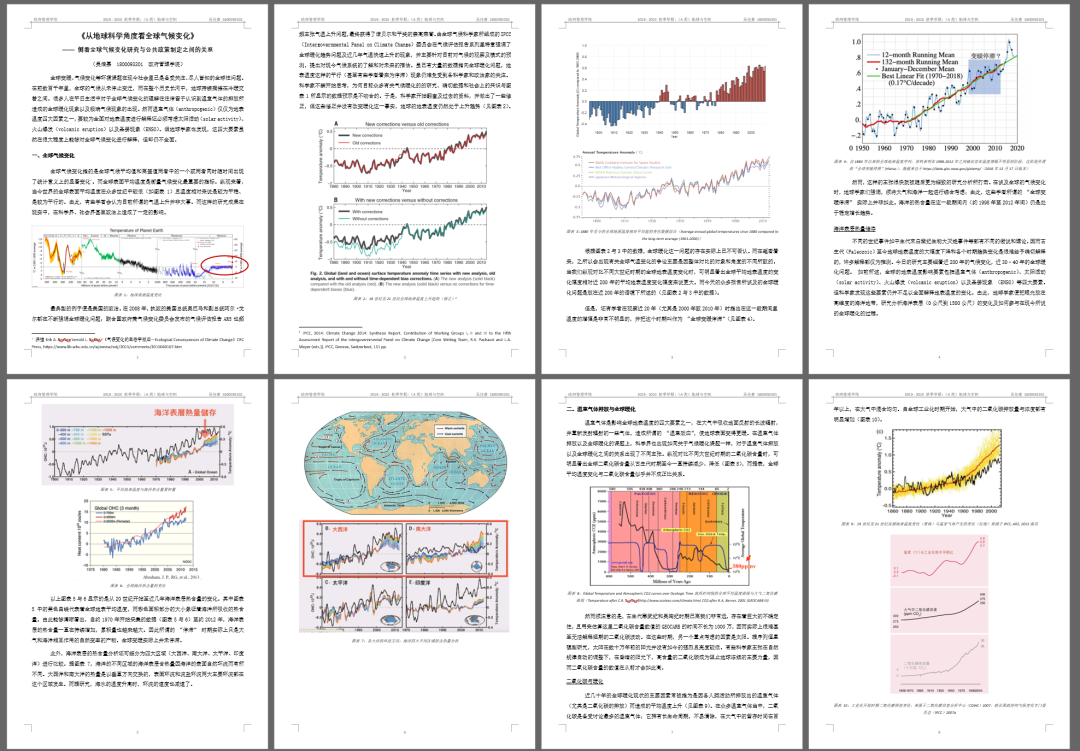 Aneka and Chia Chia's work for Earth and Space class
Despite the demanding command of technical language and background knowledge, Aneka and Chia Chia took the leap of chance and fully enjoyed the course till the end. They often laugh about how in their first year of undergraduate, they would have never imagined themselves ever being able to study and present about outer space. Similar to this class, the duo has taken other classes like Western Art History and Introduction to Environment Science and excelled together.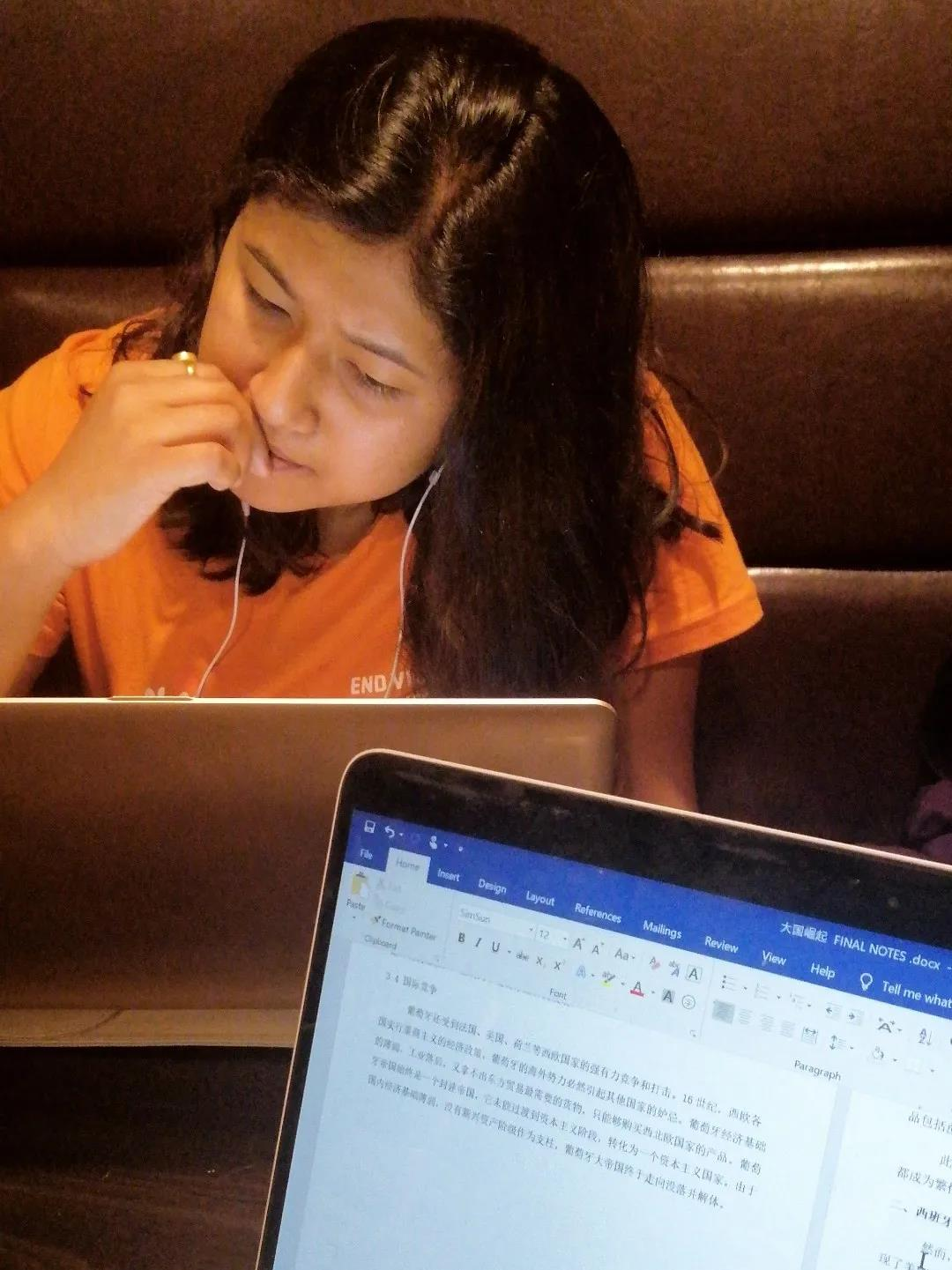 Aneka and Chia Chia studying together
Currently, Chia Chia is in Singapore, and Aneka in Nepal. With online classes for both of them, they explain that long-distance friendship is just another part of their academic semester challenge. During this time of a pandemic and physical distancing, they have found different ways to stay connected online. Besides taking classes together, they also schedule weekly Skype study sessions and inform each other on their study plan.
The duo also found another way to keep track of each other, despite living in different time zones, through the use of apps to make sure they have been following a routine. "It is easy to lose motivation during such times and especially when you're stuck at home more than 70% of the time" explains Aneka. "Having an app to connect our activities helps us to stay aware of each other's schedules, and at the same time probe ourselves to be more self-disciplined". When Chia Chia completes her morning exercise, Aneka is informed through the app. Aneka claims that having a productive friend like Chia Chia gives her motivation to complete her to-do list for the day.
Aneka and Chia Chia motivating and keeping track of each other's progress by making use of applications
Besides academics, the perfectly-sync duo is also student journalists of Peking University. With the aim to tell stories of exceptional Peking University alumni, they both started a monthly in-depth interview series called "PKU Personalities". To date, they have successfully published four interview articles and are currently working on the next issue.
True Friendship is simplicity
Aneka and Chia Chia are always determined to make each semester productive, but at the same time create a balance by having a fair share of entertainment.
Chia Chia and Aneka's friendship is the daily dose of strong coffee, occasional stroll at Weiming Lake, cold and misty mornings after an all-nighter, and the rewarding taste of 麻辣香锅 at Shaoyuan Canteen after submitting an assignment. For Aneka, she explains that she was lucky to be able to get to know Chia Chia through the Shanghai trip. University life can get hectic at times, dealing with stress alone is often counterproductive. Aneka gratefully explains that Chia Chia has always been there for her whenever she needs to share anything. Life as a student is definitely challenging and having a good friend beside is always a blessing.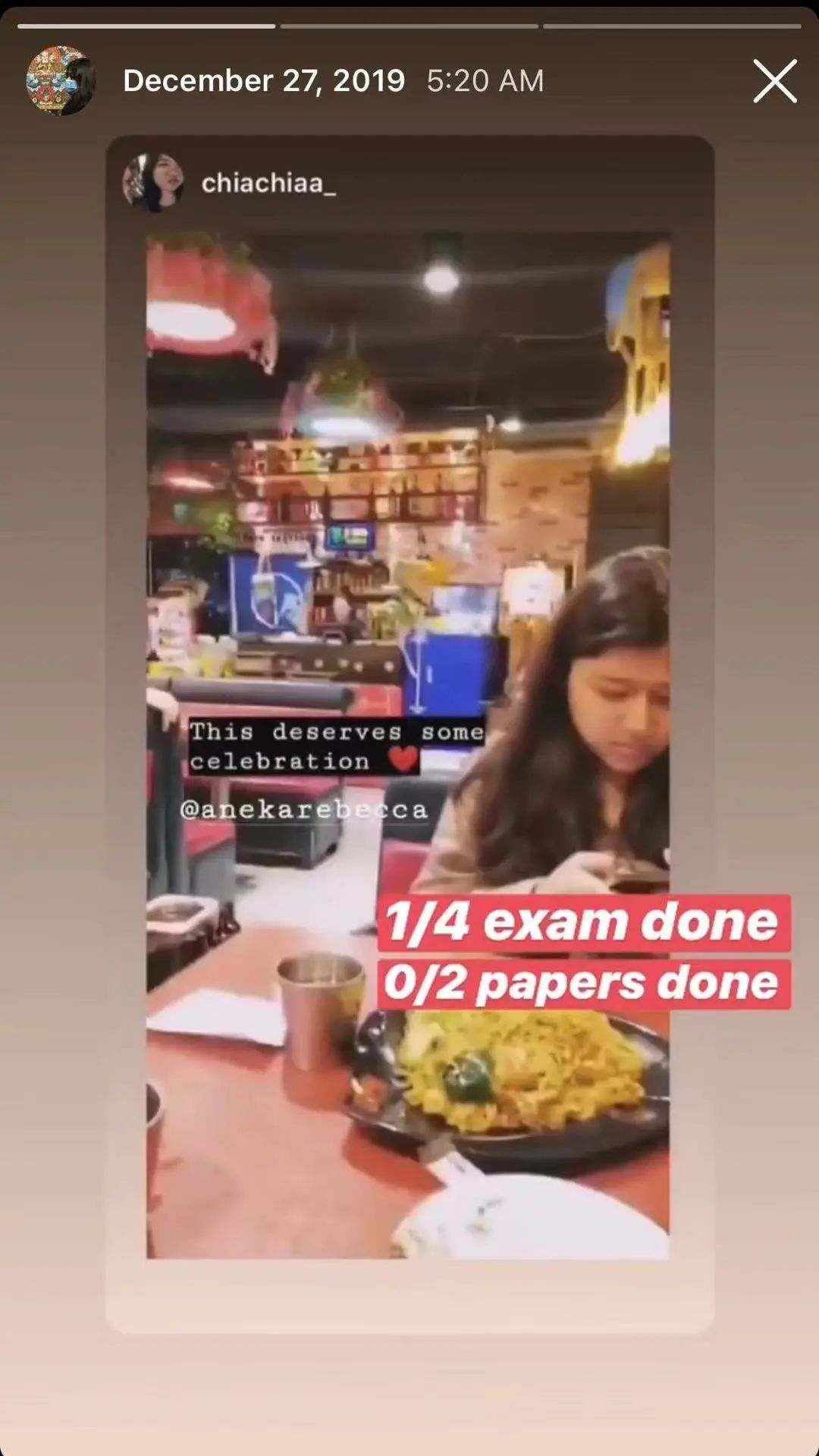 Aneka and Chia Chia enjoying their favorite savory food and coffees amidst their hectic schedule
While COVID-19 has kept everyone apart, this distance has brought Chia Chia and Aneka closer. Although they haven't met each other for more than a year now, they both cherish the memories they have made together very dearly. They believe that there is a lot to cherish in the smallest activities and things they do together. From indulging in the 2 RMB vanilla ice cream at Nongyuan Canteen regardless of the season to planning a day trip to Tianjin, each memory is precious for both of them.
With just a few more months left for Aneka to graduate, there is still an incomplete list of activities Chia Chia and Aneka has planned to do together. Chia Chia still hopes to have more spontaneous trips with Aneka and hopefully visit Nepal someday. Aneka recalls that they both still have to make a trip back to Tianjin to visit more places. Many people say a day is enough to explore Tianjin but Chia Chia and Aneka think otherwise. They still have a list of places in Tianjin which includes a couple of museums that they intend to visit. Both being museum-goers, they tend to always make their first stop to the museum of any city. Besides, Tianjin, Beijing itself is still left to be explored by Aneka and Chia Chia.
Last but not least
Chia Chia said to Aneka: "You are one of the greatest things that happened to me at PKU and I believe our story doesn't end even after we graduate (don't forget about having free accommodation here in Singapore when you come over). Thanks for sharing the same love for China and being just the soulmate whom I can be myself around! "
Aneka also appreciated her friendship with Chi Cha, she said:"I'd like to say thank you for always having my back. Thank you for taking classes together, reserving seats for me, helping me proofread my Mandarin and getting the best meal on campus with me. As my undergraduate years are coming to an end, I feel so lucky to have had you as a classmate, friend and a sister for at least half of my time at Peking University. Cheers to 2 and a half years of friendship and a lot more to come!"
No borders, Just Horizons.
Scan the following QR and share with us the amazing friendship stories of you and your close international friend(s)!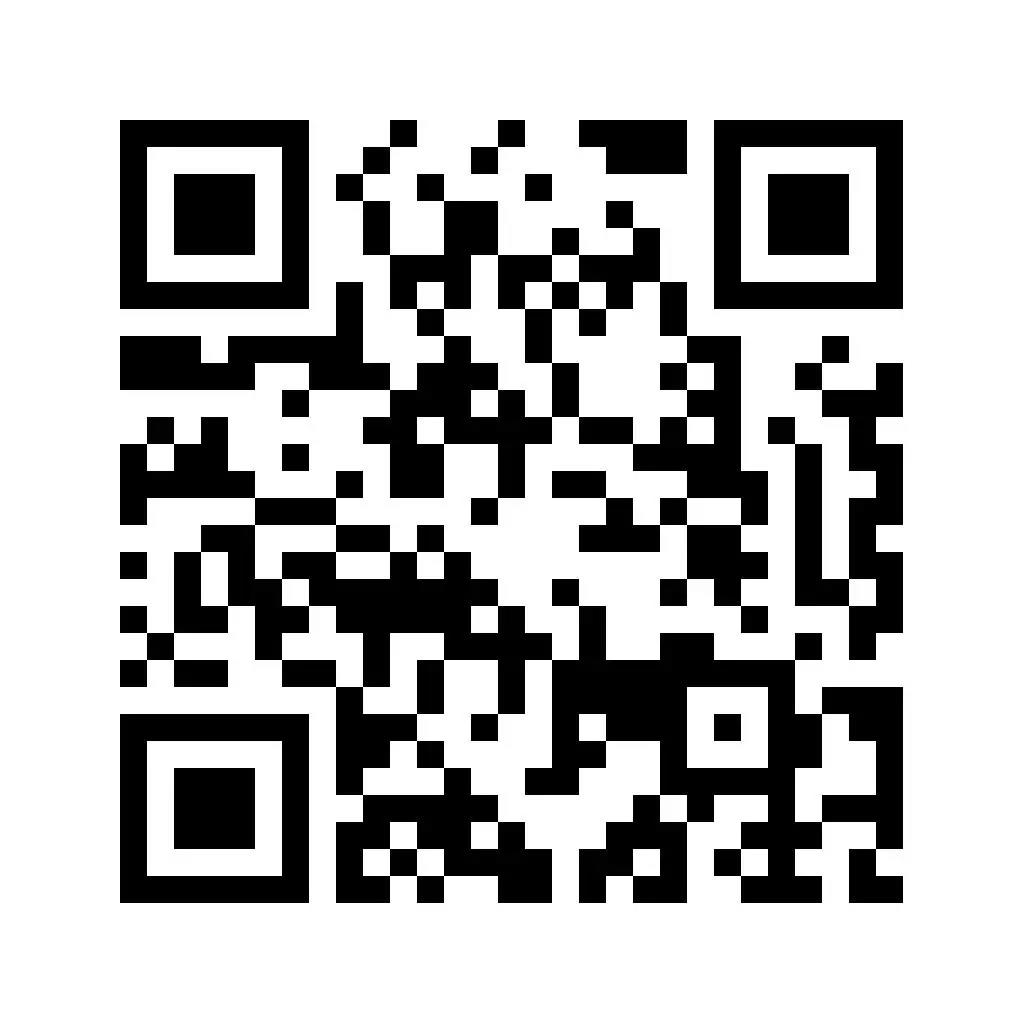 Producer: Amanda Hu
Designer: Goh Chia Chia
Resource: Peking University Wechat Account
Written by:
Aneka R. Rajbhandari, Goh Chia Chia
Edited by:
Pu Hairui